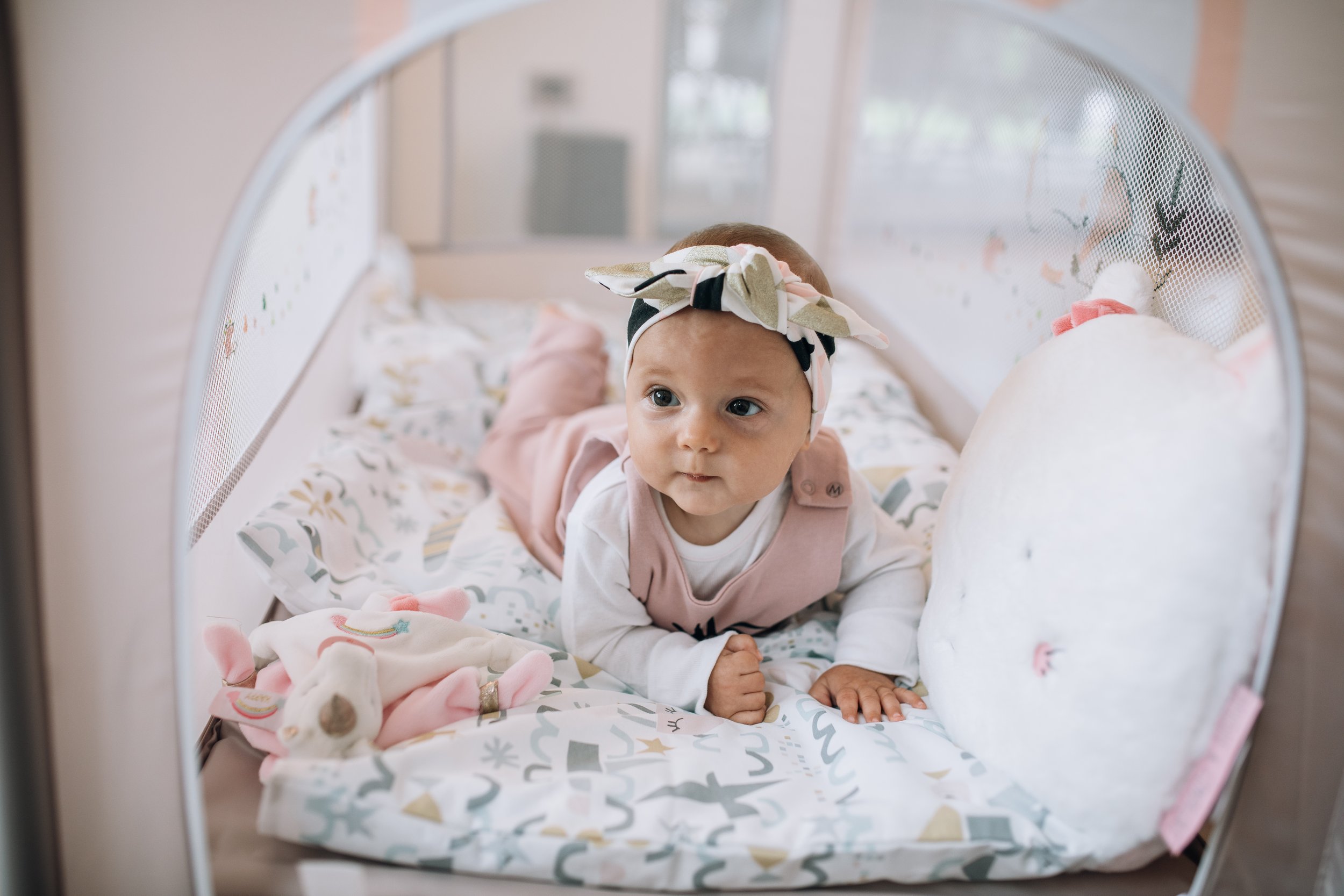 Favorite characters, board games, outdoor entertainment equipment, picture books, dolls and many other toys are tailored to your toddler's age and bring hours and hours of good fun and learning.
Make your youngest ones happy with the fantastic children's equipment of the Bubamara store at the Supernova Sisak East
Located at the Supernova Sisak East Retail Park, the Bubamara store is surely one of the most favourite shopping destinations of young parents, grandparents and their grandchildren. Equip yourself with everything you need for the first days of your new-born baby at the Bubamara store. The program for pregnant women will make sweet anticipation of a baby easier and more enjoyable. Make sure that your new-born baby arrives at a perfectly furnished home where you can both enjoy joint activities.
Once your child overgrows the baby clothes, it will start looking for toys and equipment for children. Let the everyday life of your youngest ones be conceived and equipped with high-quality items - favourite games and toys that will evoke fond memories. The store's assortment perfectly meets the needs and requirements of your kids as they grow up so find toys for children of all ages displayed on the store's shelves. Favourite characters, fun games and outdoor entertainment equipment are a perfect choice regardless of whether you are looking for a gift or furnishing the living space of your child.
The kind staff, fantastic loyalty program benefits, numerous sales promotions will make your shopping experience even more enjoyable and you will end up with significant savings in your budget as well.
Bubamara store for kiddies
The Bubamara store is specialized in the sale of children's and maternity products. The store provides parents and children with everything they might need from the very first day of the baby's arrival. Visit the store and select the best baby equipment when planning to refurbish your home before a new baby arrives. You can choose among a variety of cribs, feeding chairs, baby changing tables and other children's furniture, bath tubs, various baby carriers, baby deck chairs and other necessary equipment.
Equip yourself with the must-have children's cosmetics. All the newly-fledged parents will surely be delighted by an excellent assortment of children's clothing and footwear of lovely design and high-quality. For safe journeys, check out the highest quality car seats of the 0, I, II, and III group. A wide range of car seats of many renowned manufacturers features: Recaro, Freeon, Maxi Cosi, Britax Romer, Peg Perego, Chicco and many others.
A wide assortment of baby strollers will surely delight all future parents. The assortment of the Bubamara store is truly impressive. You can choose between baby strollers 2in1 or 3in1. Chicco, Mima, Mamas and Papas, Peg Perego and Jane are just a few of the manufacturers that guarantee the best design and top quality of baby strollers.
In addition to children' equipment, the Bubamara store also features a wide assortment of toys for children of any age and a variety of equipment for expectant women and mothers. By signing up for the Bubamara Club loyalty card, you will gain access to lots of great benefits and discounts. Don't miss out a visit to the store favoured by children and adults alike and check out everything you need for your kids at the Bubamara store in one place.